During my morning reading on Monday, this article by Cerries Mooney, a brand strategist, introduced me to the concept of the bullet journal. I've been a journal advocate for years, even forcing – er, persuading – my kids to maintain daybooks while I was a public school teacher.
But since I started Aware, my journaling has been sporadic at best, and my often abandoned daybooks have looked like artifacts from a mental institute because I wasn't making any effort to organize them.
I was first intrigued by bullet journaling and quickly became consumed by it. If you're they type of person who loves to write, to organize, to plan, to brainstorm, to research, etc., learn more about the process – hint: it's easy – on Ryder Carroll's website here. He's the digital product designer who first coined the term and created the system.
I've been using my journal for a week, and it is crazy how many Massive Idea Avalanches it has triggered, and what writer doesn't need Massive Idea Avalanches? Downside, once my brain gets going, it won't shut up, so I didn't get nearly enough sleep this week. Upside, I've already got 64 pages of ideas, notes, and research to help me generate more and better content for my clients.
For all of you budding bullet journal junkies, here are five of my favorite journal-related finds of the week:
A designer with some great ideas on using bullet journals for business
Jenn Coyle, an illustrator and surface pattern designer, maintains the blog Hello Brio, which offers resources for bloggers, creatives, crafters, entrepreneurs, and artists as well as weekly tutorials. I came across her post My Bullet Journal Setup: Blog & Business Planning during my hunt for more journal inspiration. She has some fantastic ones, from using your journal to track your social analytics to using it as a reminder to share your own blog posts, which is all too easy to forget during a busy week.
A Pinterest page dedicated to bullet journal junkies
Kara Benz of Boho Berry has amassed an inspiring array of bullet journal hacks and ideas on her Bullet Journal Junkies Pinterest board. Don't start scanning it until you've got three hours of free time to dedicate to the undertaking because you will go down the rabbit hole.

An Instagram collection that will challenge users to get more out of their journals
Scroll through the Instagram collection denoted by the hashtag #bulletjournalchallenge to see how people have responded to challenges to do more with their journals. Again, this should be done when you've got some free time. It's not a quick peek thing.

An Etsy shop with bullet journal add-ons
While searching for all of the fun stuff that turns a bullet journal into an evolving work of art, check out the Etsy site DubuDumo. I stumbled across it in my hunt for the perfect pencil pouch to corral all of the highlighters and pens that are cluttering the bottom of my carry-all. Scrolling through the shop is like perusing the shelves of a Sanrio store, but better because there are all sorts of office and organization must-have. Y'know, like these penguin sticky note tabs: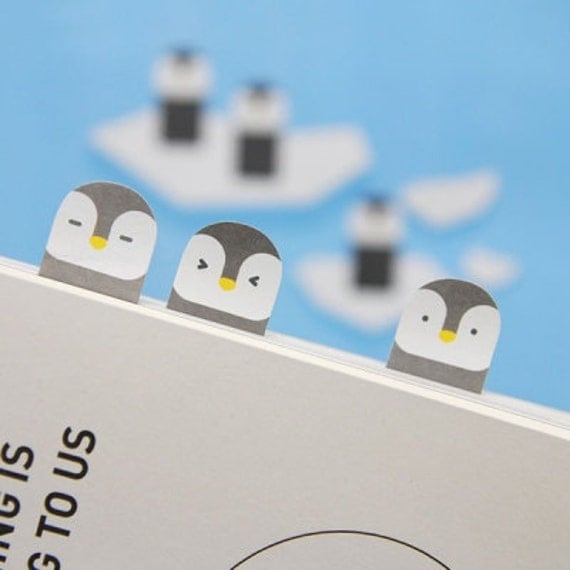 Or these handy month-at-a-glance calendar stickers: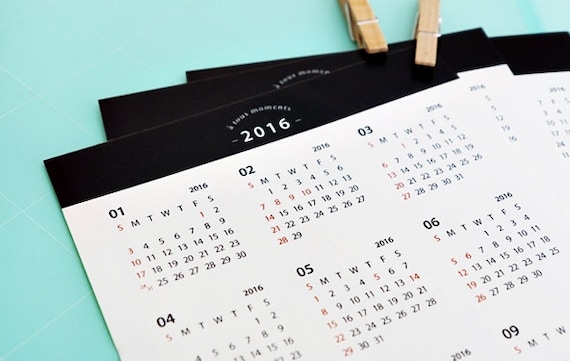 Or tiny pop-up people stickers that clearly have no relationship to bullet journals at all, but they're tiny pop-up people stickers. They don't need to justify themselves to you.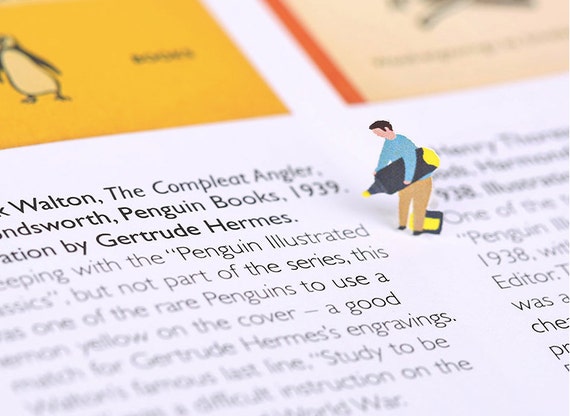 What are some innovative uses and fun resources you've found for bullet journaling?